Lexmark creates innovative imaging solutions and technologies that help customers worldwide print, secure and manage information with ease, efficiency and unmatched value. Combining innovative technologies with deep industry expertise, Lexmark simplifies the complex intersection of digital and printed information in retail, financial services, healthcare, manufacturing, education, government and more.
Founded in 1991, Lexmark is recognized as a global leader in imaging and output technology solutions and managed print services by many of the technology industry's leading market analyst firms. Lexmark sells its products and services in more than 170 countries and is headquartered in Lexington, Kentucky.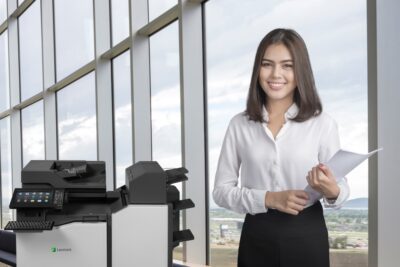 Choose Lexmark for Professional-Quality Results
All of our Lexmark supplies are designed to perform with their respective printers, giving you and your business the exclusive advantage of dependable and consistent printing performance. When you choose our genuine Lexmark supplies, you'll receive the outstanding value you deserve while having access to an extensive product selection. Lexmark's products are specially manufactured with environmental sustainability in mind, so you will be able to preserve natural resources while conserving the products you use.

Lexmark printer supplies are designed with excellence in mind, and they are created with rigorous attention to the highest standards of quality. Genuine Lexmark supplies are made to deliver the highest possible image quality while lasting longer than the competition, making them the best choice for your business printing needs. Rather than being disappointed with the unpredictable and unreliable performance of off-brand bargain cartridges, choose our genuine Lexmark printer supplies in Dallas, TX, for printing done right.